Our Pursuit
on Fresh Foods
Farm Fresh Fundraising was started by a mother who grew tired of buying unhealthy products from fundraisers her kids brought home. Our mission is to raise a large amount of money for not just schools, clubs or teams, but rather any good cause while providing a healthy product that most families would purchase with in their grocery budget. We want to do our part to introduce healthy foods to all people to create and maintain a new generation of fruit eaters. While organizations get away selling unhealthy candy bars and cookie dough, we are here to provide a more healthy option.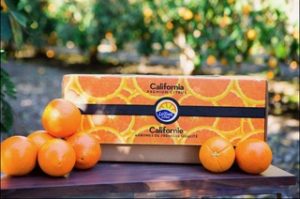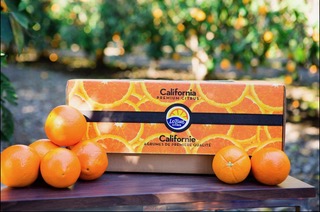 Keeping Our
Facilities Local
Our packing facilities are located within minutes of the tree fruit orchards, orange groves and grape vineyards. We adhere to the highest standards of food safety. These food handling facilities employ the best practices and are equipped with leading technology to efficiently deliver the highest quality product. It is our never satisfied attitude that allows us to deliver on our promise of great tasting fruit. The Bailey Family currently owns 1,200 acres in Central San Joaquin Valley.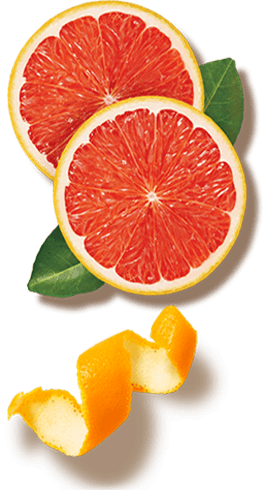 We are a local team of agricultural and marketing experts in our valley who have grown up in the produce business and who invested careers in learning everything there is to know about growing and delivering a better piece of fruit.  Our team works closely together with a single purpose, to reliably provide the best tasting produce available.
Ross Bailey, a 40 year veteran of the produce industry and a 4th generation farmer, handles sales and marketing for RJB Produce, Inc.
Sarah Bailey, a 30 year veteran in the produce industry, started out in her father's grower, packing, shipping operation in Reedley, CA,  handles sales and marketing for RJB Produce, Inc. and Farm Fresh Fundraising.
Our Commitment
To Quality
RJB Produce has spent generations adapting our growing and handling practices to reliably provide the simple pleasure of great tasting fruit. This is more than just a business to us as our actions are measured in ways that ensure we are protecting the environment for our past, present and future generations and the community we live in. Sustainability is more than just protecting the land, it's a way of life. Sarah, mother of 3 children, understands the importance of healthy eating and delivering our message to young adults through fresh fruit fundraising by reaching out to schools about the importance of healthy eating and the role that produce plays in it.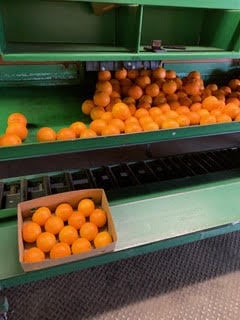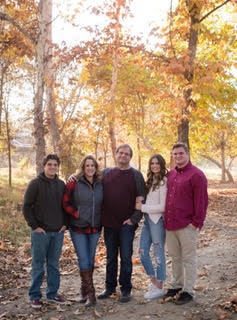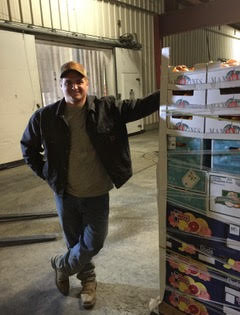 Our son, Jimmy, loading fundraiser trucks.
Take A Look Inside Our Facilities
Why choose us