We sell the fruit delivered to your organization at the same price we sell to grocery store chains.
2. Grocery stores have large margins on produce, sometimes up to 300%, which your organization earns as profit.
3. We are here in the San Joaquin Valley in California where the fruit is grown. This is our industry.  We are in the orange groves, grape vineyards and tree fruit orchards every week.  We are not like those other companies in other states that buy their fruit from our valley and charge a much higher price per box.  We can afford to charge our groups and organizations less so that they can make a higher profit per box.  Purchase your fruit from us and cut out the middle man!
4. For example, on Oranges, the price averages around $0.55 per lb. delivered to the store.  They sell for an average of $1.00 per lb. or a 100% mark up.
5. We sell you a 22 lb. carton of delicious California navels delivered at our low wholesale cost.  Your organization sells the same carton at the grocery store retail level  or $1.00 per lb. (same as stores).  The profit to your organization is $10.00-14.00 per carton.  Fruit Fundraiser companies from other states cannot give you that because they cannot afford to grow, pack and ship the fruit for what we can.
6. 200 students or members sell 5 cartons each, which is our experience is an average sale.  That's 1000 cartons at $10.00-14.00 profit, you have just raised $10,000.00-14,00.00. Each carton holds 40-44 oranges and will last up to two weeks if stored inside.  For a family of 4, that is one serving per day.  It is recommended by health professionals that you have 5 servings per day of fruits and vegetables.
How You Can Start Funding
If you are interested in starting a fundraiser or need more information, you can fill out the form to the right or you can contact Sarah Bailey by phone at (+1 (559) 280-1292 ) or by e-mail at [email protected] and I can send you some more information about our program. Please do not hesitate to ask any questions!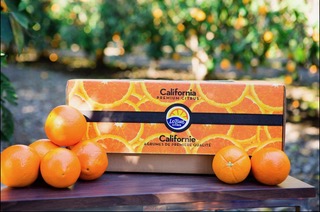 Common flyers and statements about us can be found below in PDF format.